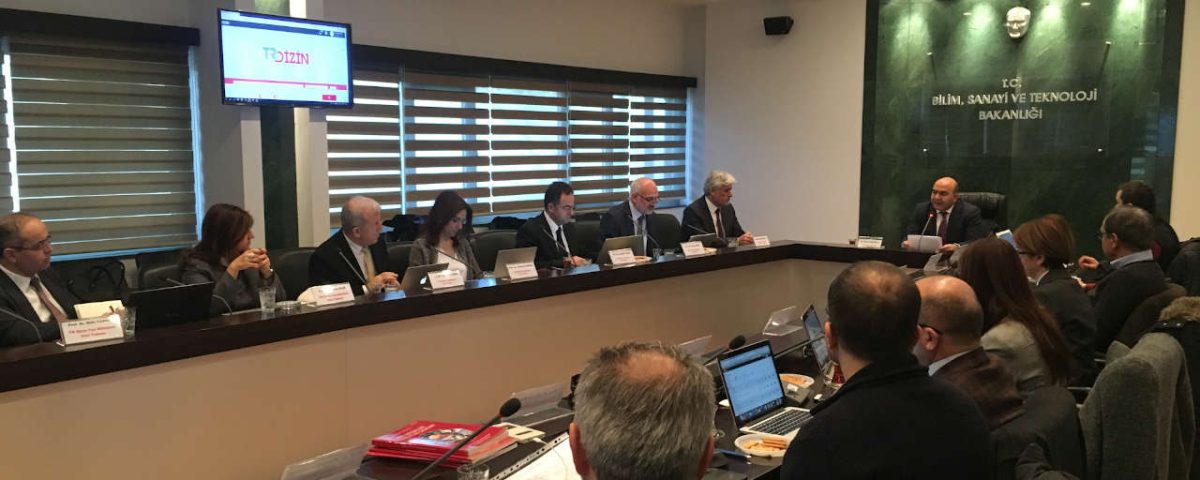 TR Dizin Committees initiated their activities with kick-off meetings of Social Sciences Committee held on 6 February 2019 and of Sciences Committee held on 12 February 2019 following the appointments and assignments of new members.
M. Mirat SATOĞLU, the Director of TÜBİTAK ULAKBİM opened the meetings that examined the journals that have applied for being listed in TR Dizin and covered information and assessment about TR Dizin processes.
Having informed about the brief history of TR Dizin, the recent activities and developments related thereto and the new system and process, Satoğlu touched upon the increase in the number of publications in the recent years and stressed the sensitivity required for quality. Addressing the value gained with the criterion that has been added to the Associate Professorship requirements with regard to TR Dizin by the Intercollegiate Board (ÜAK), Satoğlu announced that successful activities will continue with the contributions of Committee Members.
Prof. Dr. Hasan MANDAL, the President of TÜBİTAK, attended the meeting of the Social Sciences Committee to obtain information about the activities of Committee members. Mandal mentioned that the volume and quality of Turkey-addressed publications could be quantified through publications included in international indexes and further that it is also possible to make similar quantifications with the renewed configuration and interface of our national system TR Dizin through our national data. Informing that competency mapping could be available through the data to be obtained from the projects supported by TÜBİTAK and journal listed in TR Dizin, Mandal underlined that the activities of Committees would assist and guide national publications in particular in improving the qualities of publications.
The new system and interface were also promoted by TR Dizin specialists during the meeting. The users of the system, i.e., researchers, editors, specialists and Committee members were informed about the parts of the modules to be upgraded and upcoming features and the opinions and suggestions of Committee members were received.